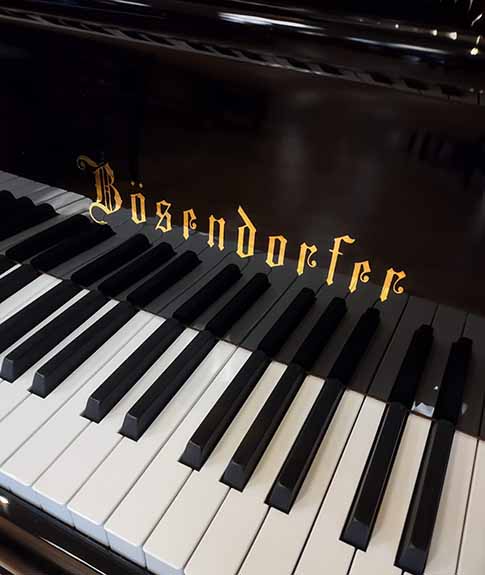 Bösendorfer (Pre-owned)
The renowned instruments of Bösendorfer stand for a tambre of sound and color unique to this famous Austrain name. Their instruments are breathtakingly beautiful to behold, crafted with equisite skill, and endlessly resonant. The Bösendorfer is designed like no other piano, crafting its entire cabinet out of the same perfectly aged soundboard spruce for maximum resonance and a unique voice. They also prepare the each instrument over the course of multiple years, allowing the piano to age and mature.
When it comes to finding the most authentic Bösendorfer restorations, Kim's Piano looks to our partners and craftsmen to take creat care in preserving the original soundboard and cabinet in order to bring the beloved voice of each of these fine instruments back to life.
"Sometimes pianists try to sound like singers. Me personally I try to sound like a Bösendorfer."
Pre-owned Bösendorfer Pianos
Here you will find our Bösendorfer models