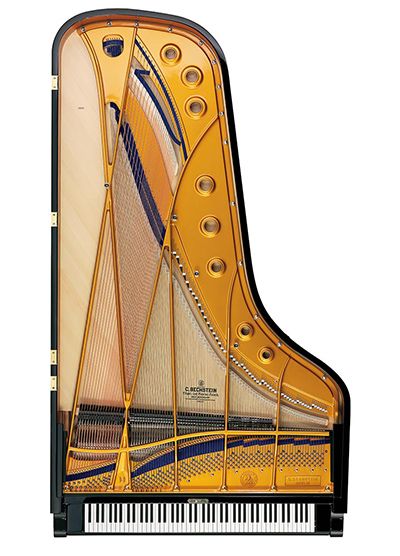 The concert grade instruments of the C.Bechstein piano company are a singular voice amongst the European high-end, having a lot to recommend them at the bench. The tonal character of the C. Bechstein is clear and full, with a powerful resonance, good balance, and a sparkling treble. The action is quick and responsive and their choice of synthetic keytop material provides a unique and favorable tactile feedback.
While adhering to traditional designs, C.Bechstein has invested heavily in precision execution through advanced C&C machinery. Both the C. Bechstein Concert and Academy series rely on this precision manufacturing in the most sensitive parts of the instrument to dial in the best performance possible. With its top performance and success, it has become the largest high-end piano manufacturer, delivering measurably consistent excellence with every piano they ship out.
C. Bechstein Artists in their Own Words
"The new Bechstein concert grand is one of those wonderful instruments that allows the pianist even better scope for self-expression across the entire range of musical styles from the 17th Century right up to the present day."
"The Bechstein concert grand I had the chance to perform on at the piano series in Berlin Konzerthaus was phenomenal in its sound culture; it took on a life of its own after each touch."
"The depth and fullness of C. Bechstein pianos create a wide range for the fulfillment of our artistic quest and allows us to convey real emotion."
C. Bechstein - Behind the Scenes
The Two C. Bechstein Series
Every piano bearing the C.Bechstein name is 100% crafted in Seifhennersdorf, Germany.
Our Featured Models
Come play them in a Kim's Piano Showroom today!